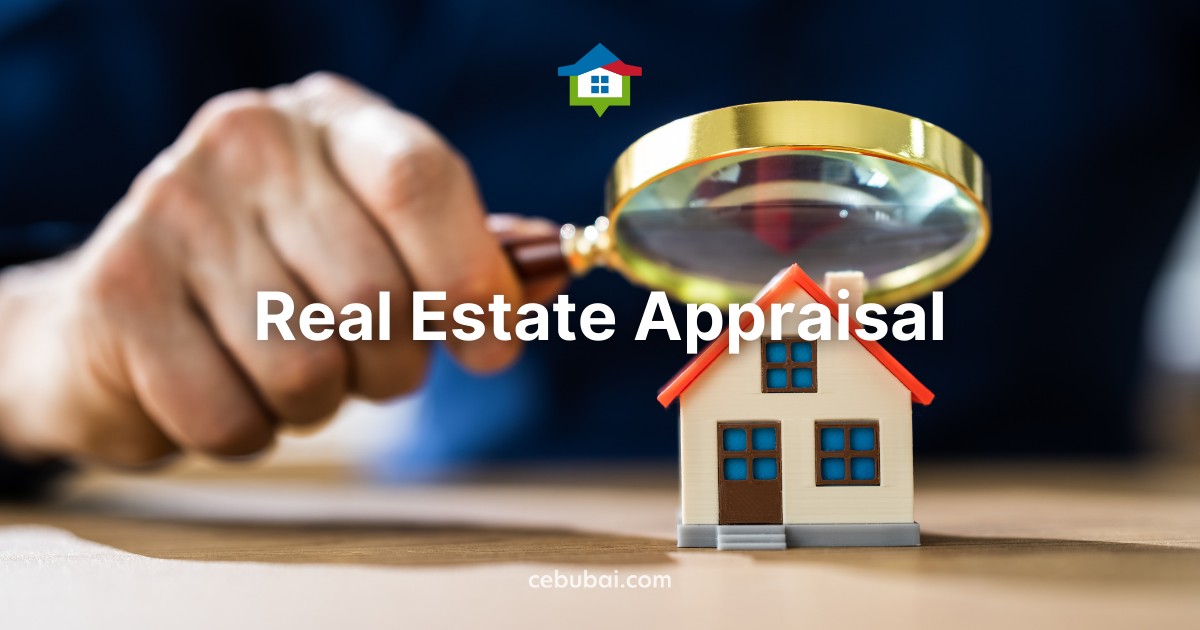 Real Estate Appraisal Philippines: Anyone's Need For A Purpose
Real Estate Appraisal Philippines: Anyone's Need For A Purpose
The word Real Estate Appraisal, Land Valuation, or Property Valuation in the Philippines is a process of giving an opinion of the market value for a real estate property. An appraisal report is often used to establish the sale price for a property for sale or mortgage.
What is Fair Market Value?
The Fair Market Value of particular real estate property is the price at which the property would change hands between a willing property buyer and a willing seller, neither being under any interest to sell or to buy and having sound knowledge of all specific facts.
How do you calculate the Fair Market Value?
Most definitely, hire a competent Licensed Real Estate Appraiser in Cebu City, Philippines.
But for illustrations using the 3 types of Appraisal Methods: 
1. Sales Comparison Approach or known as Market Approach
This method relies on the recent sales data we have in the market for comparable properties. By searching for recently sold residential lots with similar lots from the same market area, a property seller hopes to get a Fair Market Value for the property in question—a residential lot inside a Cebu City subdivision. 
You want to know how much is the fair market value of the said property for sale. You add up the three sale prices and divide the total by the number of comparable properties. 
In this case, Php 3,300,000/3 = Php 1,100,000. Simply put, the Fair Market Value is approximately Php 1,100,000, with a range of a low price of Php 1,100,000 and a high price of Php 1,200,000.
2. Cost Approach
We usually use this kind of valuation method when property comparables are limited, such as when the property in question is relatively stand-alone. In this valuation method, we consider the cost to rebuild the structure as a new one. And considering the present land value, cost of construction materials, workforce services, and other expenses when constructing a new building. 
In this case, the building is 400 square meters at Php 24,000/sq.m. =  Php 9,600,000. The building is 10 years old / 40 years = 0.25
Php 9,600,000 x 0.25 = Php 2,400,000 Depreciation Value. 
So the present cost of the building is Php 9,600,000 – Php 2,400,000 = Php 7,200,000 (The Present Value of the building)
3. The Income Capitalization Approach
The valuation method is primarily based on the income a property investor can expect to earn from a particular property. 
We derived it from a formula, 
Income Capitalization Value = Net Income / Capitalization Rate. 
For example, an Apartment for sale in Cebu City at a price of 
Php 20 Million = Php 2 Million Income/10% Cap Rate.
What is Appraised Value versus Market Value and their difference?
Market Value is a general assessment based on several factors without ever really taking a good look at the home in question.
Appraised Value involves an expert who comes in and gives the home's exact value based on many factors.
Do you need to know the Fair Market Value of your property to sell in Cebu City or anywhere in the Province of Cebu, Philippines?
Message us to get started.
Get in touch with our experienced partner, Real Estate Appraiser, Dr. Tomasito Z. Academia Ed. D.
MC Dela Fuente Realty has been in the real estate business since 1997 and offers other real estate-related services.
Other Real Estate Services we offer in Cebu
Estate Tax: Extrajudicial Settlement among Heirs
Yearly Real Property Tax Payment
Reissuance of Lost Owner's Duplicate Copy of the Title
Registration and Cancellation of Mortgage Annotation
Land Title Due Diligence (Verification of Title, Tracing back of Ownership; Technical Description of the Title)
Property Land Survey
Project Selling (House & Lot, Vacant Land, Condominiums, Townhouses, and Memorial Lots)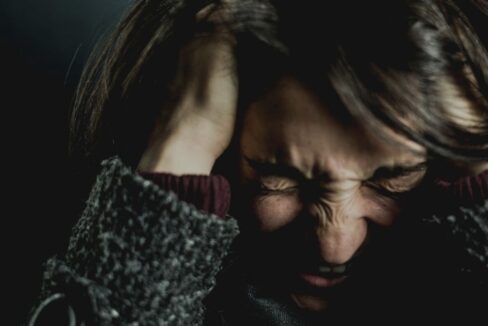 A property owner is asking our realty office in Cebu City to help them dispose of their commercial…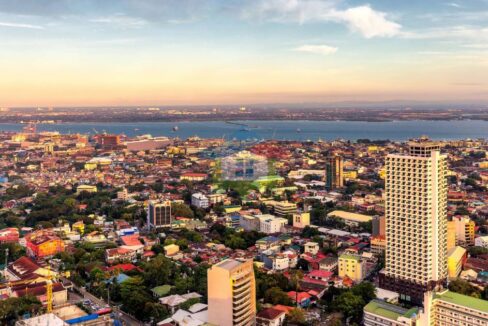 Choosing where to live is one of the most challenging decisions a person could have. You have to…