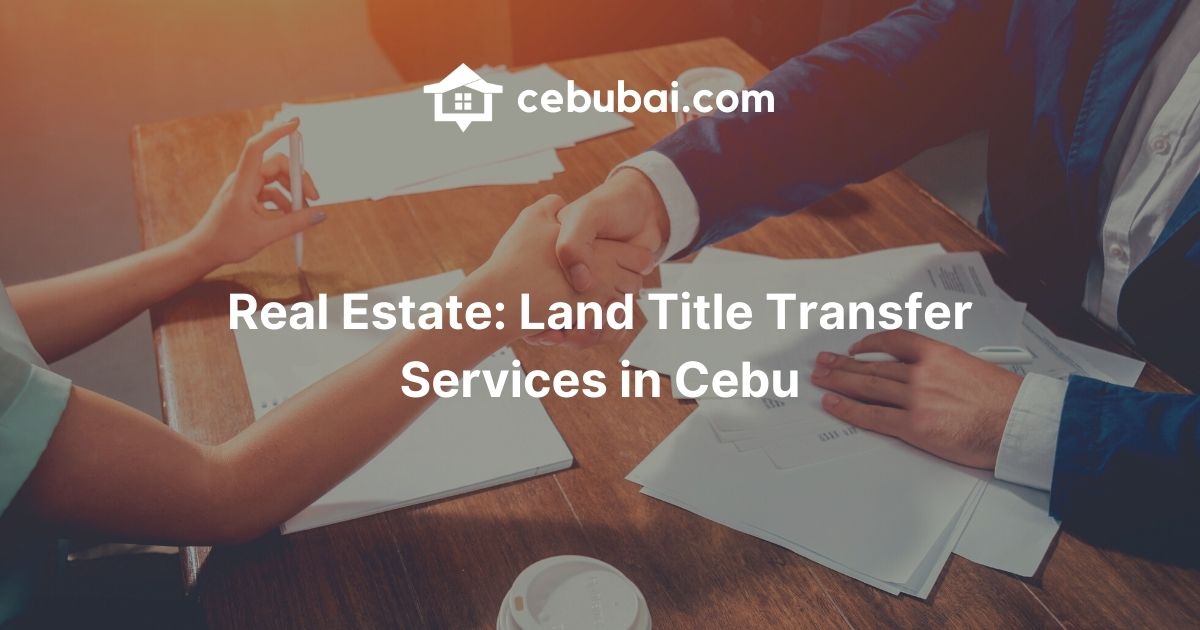 Real Estate: Land Title Transfer Services in Cebu
The Land Title Transfer in Real Estate Transactions means when property buyers and sellers transfer ownership of land, houses & lots, condo units, and other properties from a sale upon signing and notarizing a Deed of Absolute Sale.
Buying a property does not end in just paying to have a land or property but it is a process of acquiring that full ownership by way of transfer of Land Title Certificate. It is a complicated process for anyone who does not understand the jargon of the real estate business, especially for busy property buyers. At MC dela Fuente, we offer convenience by doing the complex for you. 
As this is one of our expertise, we can guarantee 100% legit and successful transactions. We have assisted several buyers in acquiring full ownership of the property they have purchased by processing the transfer of their land title and tax declaration to their name. Hiring a Real Estate Agency to process the transfer of your land title is cheaper and hassle-free than being penalized due to late processing or wrong forms used. 
If you are looking for a Real Estate Agency to help you transfer the Land Title for a property you purchased in Cebu City, and anywhere in the Province of Cebu, we are here to assist you. We Do It For You the Right Way. 
MC dela Fuente Realty is a Cebu Real Estate and Brokerage Agency engaged in Land Title Transfer service since 1997. Our Office is located strategically along General Maxilom Avenue in Cebu City and is accessible by public bus, jeepney, or taxi.
Below are the documents to prepare and agencies to deal with in the Title Transfer process.
The BIR Requirements for Transfer of Land Title:
Original Owner's duplicate copy of Transfer Certificate of Title (TCT) or Condominium Certificate of Title (CCT)

Signed and notarized Deed of Absolute Sale with receipt

Certified True Copy (CTC) – Land TCT or Condominium CCT
Certified True Copy (CTC) – Tax Declaration of Land and Building

Clearance – Real Property Tax 

Acknowledgment receipt of the total amount paid

Certificate of No Improvement if Vacant Lot

Tax Identification Number (TIN) of the Seller and the Buyer

Valid Government-issued ID 

Secretary Certificate Authorizing the Sale or Purchase of a Corporation 

Special Power of Attorney (SPA) to process Land Title Transfer in the Philippines
Title Transfer Processing Period:
Three (3) months to six (6) months, or much longer when the requirements submitted are incomplete, and the title paper is not available in the Register of Deeds local office. 
Government agencies involved in the Transfer of Land Title:
Bureau of Internal Revenue (BIR) – to pay for the Capital Gains Tax (CGT); Documentary Stamp Tax (DST); 

Registry of Deeds – to pay for the Registration Fee; And claim the new Certificate of Title;

Treasurer's Office – Payment of Transfer Tax; 

Assessor's Office – To process new Tax Declaration
We always advise all property buyers that it is better to process the transfer of your land title right away after the signing and notarizing the Deed of Absolute Sale to avoid encountering issues in the future.
Save Time, Effort, and Financial Resources, avail our Land Title Transfer Services at MC dela Fuente Realty.
MC Dela Fuente Realty has been in the real estate business since 1997 and offers other real estate-related services.
Other Real Estate Services we offer in Cebu
Estate Tax: Extrajudicial Settlement among Heirs
Yearly Real Property Tax Payment
Reissuance of Lost Owner's Duplicate Copy of the Title
Registration and Cancellation of Mortgage Annotation
Land Title Due Diligence (Verification of Title, Tracing back of Ownership; Technical Description of the Title)
Property Land Survey
Project Selling (House & Lot, Vacant Land, Condominiums, Townhouses, and Memorial Lots)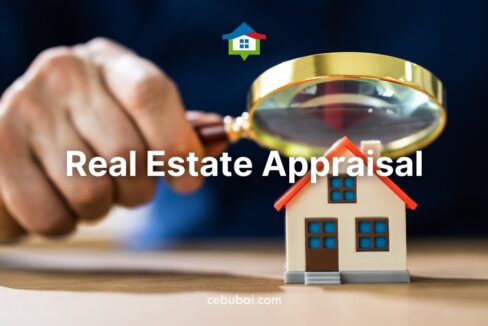 Real Estate Appraisal Philippines: Anyone's Need For A Purpose The word Real Estate Appraisal, Land Valuation, or Property Valuation…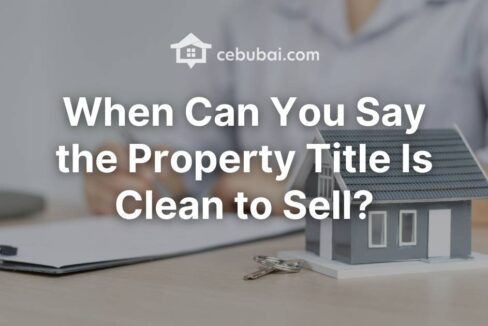 Here's an actual conversation between a Property Owner and a Real Estate Broker in Cebu.  Property Owner: Coco, I…