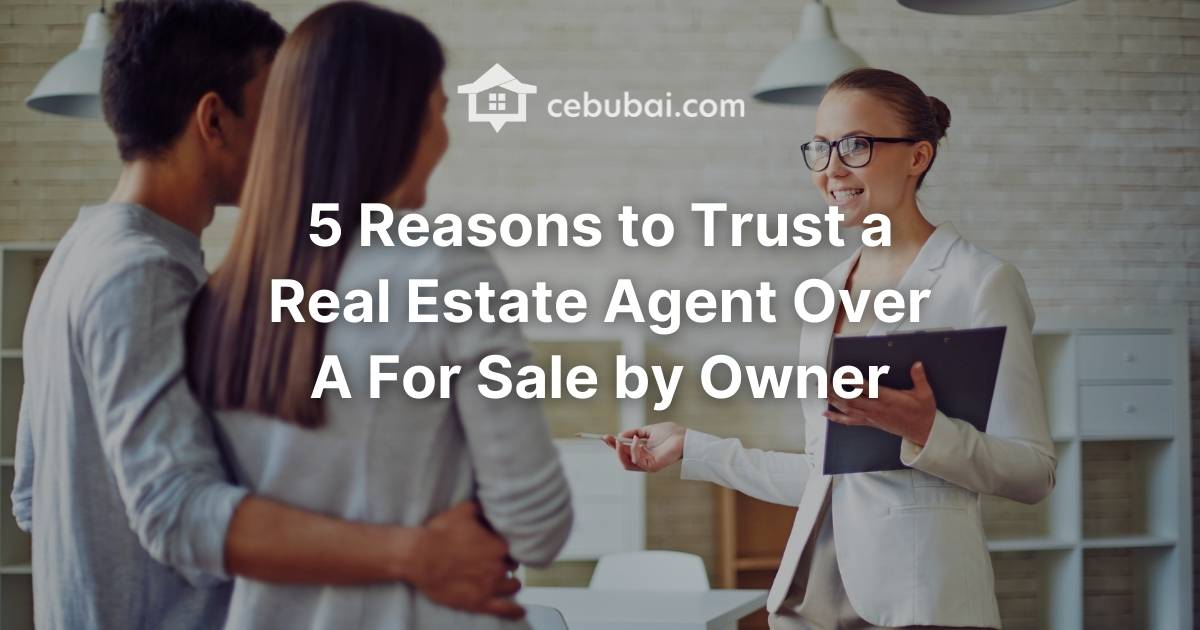 5 Reasons to Trust a Real Estate Agent Over A For Sale by Owner
Cebu is rife with properties for sale, both as commercial or residential units. Many Cebu Real Estate Agents are actively facilitating the sale of numerous properties. It can only get better as we move into the first quarter of 2022. It is very encouraging and maybe at the core of Cebu's economic growth for years to come.
In the past, the role of Real Estate Agents was not widely appreciated. However, there is a shift recently in the trust that sellers and buyers put in them because property owners are too busy to do it on their own or do not know the complex process. It is just skimming the brim.
The following are the different reasons why you should employ the help of a Licensed Real Estate Agent over a "For Sale By Owner" when selling or acquiring a property in Cebu.
The majority of Cebu Real Estate Agents are licensed and duly authorized by the Philippine Regulation Commission (PRC); this ensures that a Code of Ethics governs the practice of the profession to guide Real Estate Agents in dealing with all parties of a transaction honestly, make the proper disclosures about the property, and to put the clients' interests ahead.
2. Knows the Sale and Purchase Process Than the Owner
Although the Real Estate Agent acts as a liaison, buyers and sellers may have ideas to implement. It is safe to say that the Agent is more knowledgeable about the sale process. A "For Sale by Owner" can over or undervalue a property. And a buyer can pay too much or less than he needs to. We can avoid these mistakes with the help of the Agent who has expertise in locating homes that meet specific requirements, pricing, building code, writing contracts, negotiation, and coordination needed for closing a sale.
Owing to the prevalence of digital media nowadays, anyone can go online to find any product, including real estate. But online is still limited, and while most homes for sale are posted in different networks, some sellers don't market their properties this way, and only a few Agents know these are for sale. These Agents can help you access a home that otherwise you may have missed. If you have specific requirements that you are looking for in a home, chances are, the Real Estate Agent will know where to find it. They have access to tools in the real estate industry designed to alert agents to things like open houses, new listings, and other valuable tools to put you in the right place at the right time. Real Estate Agents also consistently interact through their local organization and may share knowledge on available properties.
4. Knows How to Deal with the Paperwork and Keep Records
There is complex paperwork involved in selling and buying a house. It can get overwhelming since most homeowners and buyers are not knowledgeable about real estate laws. The Real Estate Agent can take care of this for a more straightforward, faster, and less stressful process. The Agent can also prepare all the needed documents, check that they are correct and legally available, and assist the buyer in transferring land title or tax declaration to the new owner. After a sale is made, the Agent keeps the records for several years if a problem crops up down the line. While the "For Sale by Owner" can also learn this, he may not have the patience to do so.
The Agent's real value can be appreciated through his capability to close a deal with as few problems as possible. He is expected to make sure that there are no issues with the property title, financing scheme, and other little things that may jeopardize a sale. Licensed Cebu Real Estate Agents compared to "For Sale by Owner" are used to resolve this kind of issues and can work through almost any challenge that arises such as document errors, mortgage delays, repairs, last-minute requests, and inclusions, especially when he is part of a reputable team like MC de la Fuente Realty.
The role of the Cebu Real Estate Agent can never be overemphasized. At the moment of crucial decision making, it is reassuring to know that when selling or buying real estate, you can rely on the dedication of an agent to give you a chance to fulfill your dreams at this time in your life.
MC Dela Fuente Realty has been in the real estate business since 1997 and offers other real estate-related services.
Other Real Estate Services we offer in Cebu
Yearly Real Property Tax Payment
Reissuance of Lost Owner's Duplicate Copy of the Title
Registration and Cancellation of Mortgage Annotation
Land Title Due Diligence (Verification of Title, Tracing back of Ownership; Technical Description of the Title)
Property Land Survey
Project Selling (House & Lot, Vacant Land, Condominiums, Townhouses, and Memorial Lots)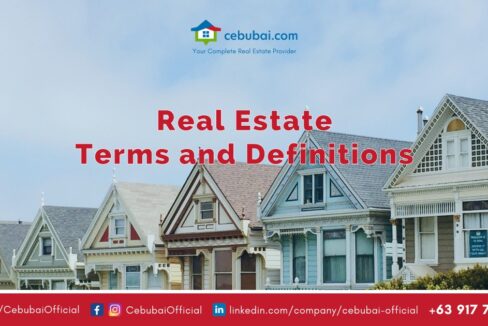 Real Estate Terms and Definitions Cebubai.com is here to help you with Real Estate Terms and Definitions you…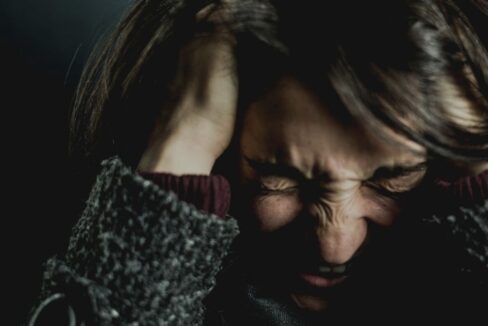 A property owner is asking our realty office in Cebu City to help them dispose of their commercial…