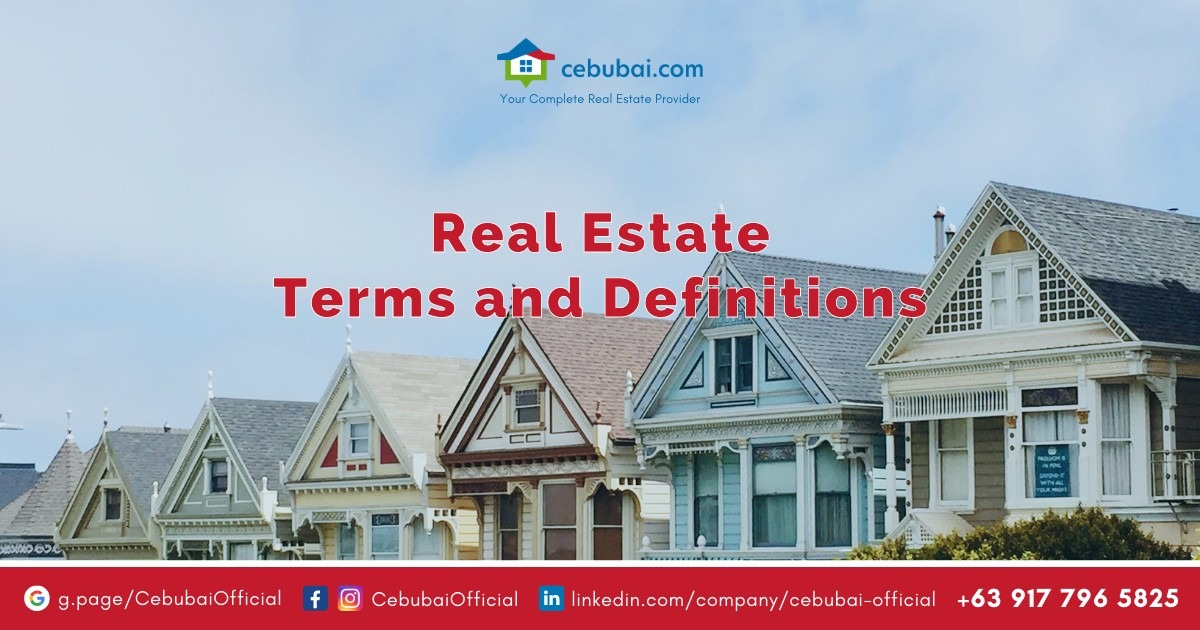 Real Estate Terms and Definitions
Real Estate Terms and Definitions
Cebubai.com is here to help you with Real Estate Terms and Definitions you should know, whether you are buying or selling a property.
Here are the Commonly Used Real Estate Terms and Definitions in the Philippines.
Real Property Tax (RPT) – the tax due on your properties (House and Lot, Land, Condominium, Townhouse, Building, Apartment, etc.) imposed by the Local Government Unit (LGU). It is paid yearly, on or before March 31.
Estate Tax – A tax on the right of the deceased person to transfer his/her estate to lawful heirs and beneficiaries at the time of death.
Those who died from 2018 onwards, the tax is paid within one year from the date of death.
Realtor – Is a trademark referring to a real estate professional, either a Real Estate Broker or Salesperson who is a member of the National Association of Realtors.
Earnest Money – This is the buyer's amount of money to the seller to hold the property for sale in a given time either for the buyer to conduct due diligence or a seller to vacate the property and comply with all additional documents required. The amount of money paid as earnest money forms part of the total selling price. And it is deductible during the final sale.
The Earnest money will be forfeited in favor of the seller should the transaction fail for whatever reason.
Authority to Sell is a listing contract between a Property Owner and the Real Estate Broker, thereby legally authorizing the broker to offer their property for sale. The authority given to the broker could be Exclusive or Non-Exclusive Authority.
Offer to Purchase or Buy – A written contract stipulating the terms under which a buyer agrees to buy the property. It is also written in the contract the taxes like capital gains tax, documentary stamp tax, transfer tax, and Registration Fee to be paid by either the seller or the buyer, the amount of earnest money, and the date and time when the full payment will be made.
Capital Gains Tax (CG) – The tax imposed on the gains generated by the individual or corporate property owner from either sale, exchange, or selling of a capital asset. The rate of the capital gains tax is 6% based on zonal value or the closing selling price, whichever is higher. And usually, it is paid by the property owner.
Documentary Stamp Tax (DST) – The tax associated when selling and buying of Real Estate Property. The documentary stamp tax rate is 1.5% based on zonal value or the agreed selling price, whichever is higher. And usually, it is paid by the property buyer. The due date for payment of documentary stamp tax is on or before the 5th day on the succeeding month that the deed of sale is notarized.
Monthly Amortization – This means a payment of the principal loan and interest spread into regular monthly installments until the loan's maturity.
Down Payment (DP) – The partial payment made by a buyer for purchasing property bought through a financing institution like the Banks or Pag-IBIG. Usually, the banks would require a 20% down payment and Pag-IBIG 30% down payment to purchase a house or property.
Monthly Equity – It is your property down payment spread into monthly payments.
Square Meter – An area measurement of a lot and floor area of a house. It is equal to a square one meter on each side.
A deed of absolute sale is a legal document that proves the transfer of real estate property ownership from a seller to a buyer without any conditions except the buyer's payment of the purchase price.
Extra-Judicial Settlement – It is a legal out of court agreement signed by all the legal heirs detailing how a deceased owner's properties are divided among themselves.
Attorney-In-Fact – A person who is given authority to act on behalf of another person, could be specific or general power. An attorney-in-fact is not necessarily a lawyer.
Buyer's Market – A condition prevailing in an area at a particular time when there are many properties for sale while there are few buyers, in which case price tends to go down. Supply is more than demand.
Lessee – Known as a person who holds the lease of a property. They are also called Tenant or Renter in the Philippines.
Real Estate Consultant – a duly registered and licensed -natural person who, for a professional fee, compensation, or other valuable consideration, offers or renders professional advice and judgment on the acquisition, enhancement, preservation, utilization, or disposition of lands or improvements thereon; and the conception, planning, management, and development of real estate projects.
Real Estate Appraiser– a duly registered and licensed natural person who, for a professional fee, compensation, or other valuable consideration, performs or renders, or offers to perform services in estimating and arriving at an opinion of or acts as an expert on real estate values, such services of which shall be finally rendered by the preparation of the report in acceptable written form.
Real Estate Assessor – a duly registered and licensed natural person who works in a local government unit and performs appraisal and assessment of real properties, including plants, equipment, and machinery, necessary for taxation purposes.
Real Estate Broker – a duly registered and licensed natural person who, for a professional fee, Commission, or other valuable consideration, acts as an agent of a party in a real estate transaction to offer, advertise, solicit, list, promote, mediate, negotiate or effect the meeting of the minds on the sale, purchase, exchange, mortgage, lease or joint venture, or other similar transactions on real estate or any interest therein.
Real Estate Salesperson – a duly accredited natural person who performs service for and on behalf. A real estate broker registered and licensed by the Professional Regulatory Board of Real Estate Service for or in expectation of a share in the Commission, professional fee, compensation, or other valuable consideration.
Pre-selling – In Real Estate selling, it means the property you are buying is not yet built; You are buying something to be constructed or completed in the future. Usually, when a housing project is launched, it takes 3 to 5 years before the units are turned over to home buyers.
To most property buyers, they take advantage of purchasing pre-selling projects from a trusted developer because the price is lower than when the building is about to be turned over or now ready for occupancy. More so, in pre-selling, cash out is lower because you pay your down payment on the installment term.
A Ready For Occupancy (RFO) unit refers to units that are readily available where you can move in anytime you want. That is, after complete the submission of documents and payments required by the seller.
A Property Walkthrough is the final inspection of a home by the buyer before they move-in. A home buyer does a final walkthrough to make sure repairs and does other things about the property before signing the documents for unit acceptance.
Property Due Diligence is the process of checking property before you buy it. At Cebubai, we have a checklist of things to do when doing due diligence on the property.
Before we post and sell on our website, we do an actual inspection of the property, assess the status, and determine the property's highest and best use. Cebubai also verifies the title for annotations and property encumbrances.
Ocular Inspection – It is the physical inspection of the property by a Broker before it will be shown to the buyer.
Professional Fee or commonly known as Commission, is the income derived from the services rendered by licensed Real Estate Brokers and their Salespersons. The rate of professional fees varies, 5-9% for properties sold from developers, and a 3-5% rate for brokerage transactions, property sold from individual owners.
Philippine Regulatory Commission, otherwise known as the PRC, is a three-man commission attached to the Department of Labor and Employment. Its mandate is to regulate and supervise the professionals who constitute the highly skilled workforce in the Philippines.
Property Tripping – An act of doing physical viewing of the property for sale or rent by a Real Estate Broker to show the property to prospective clients.
Real Estate Property is a land either a residential, commercial, agricultural, industrial, memorial and beach, or houses, commercial, office buildings, apartments, townhouses, dormitory, hotels, etc.
Real Estate Brokerage – A real estate broker, agent, or a realtor is doing service to facilitate a transaction in buying or selling real estate properties from an individual owner. And Broker or Realtor charges a Professional fee of 5% for every successful transaction.
Realty – A Real Estate office owned by a Licensed Real Estate Broker is into selling and Marketing of Houses, Condominiums, Townhouses, and Developers.
A Lot Area (LA) is the total area of a property, from boundaries (property line), and it is measured by square meters.
Floor Area (FA) is the space area inside the building, a house, and condominium, and it is measured by square meters.
A Real Estate Project could be anything from housing development, a single or attached house, townhouses and condominium building, studio unit, one-bedroom, two-bedrooms, 3-BR, or a penthouse.
Land Survey involves locating boundaries and features of the land to determine ownership.
The person doing it is called Surveyor, a Geodetic Engineer.
If you find this article of significant help, please do share this article. Thank you.
MC Dela Fuente Realty has been in the real estate business since 1997 and offers other real estate-related services.
Other Real Estate Services we offer in Cebu
Estate Tax: Extrajudicial Settlement among Heirs
Yearly Real Property Tax Payment
Reissuance of Lost Owner's Duplicate Copy of the Title
Registration and Cancellation of Mortgage Annotation
Land Title Due Diligence (Verification of Title, Tracing back of Ownership; Technical Description of the Title)
Property Land Survey
Project Selling (House & Lot, Vacant Land, Condominiums, Townhouses, and Memorial Lots)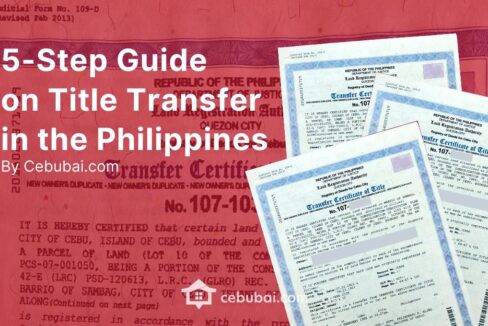 5-Step Guide on Title Transfer in the Philippines The Real Estate Properties in Cebu City sell like hotcakes…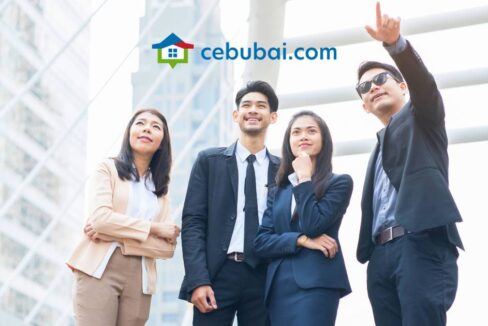 Rich or Blessed? People often ask me if I am rich when they find out that I am…